Create Distinction
"The single most effective business strategy of all time is to create and maintain distinction."
Change Perceptions
"Your buyers' perceptions are your realities. If they believe you are the same as your competitors, you are!"
Move To Action
"In sales your biggest competitor is NO decision!. Make 'No-decision' a Non-decision."


Improve Sales Performance Through BETTER Messaging
Positioning Your Products
Cracking the Code™
This two-day hands-on workshop will decode your company's uniqueness and turn it into powerful sales messages that create impact in your market.
Position your offerings inside your buyers' world.
Define the sales battlegrounds that you alone can win on.
Learn a new process and structure for message development.
Read More » (PDF Document)
Building Essential Sales Skills
sales transformation 3.0™
This two-day skills training course will take you on a journey that will forever change the way you tell your story.
Learn to deliver your sales content from your buyers' point of view.
Practice communication techniques that will improve the "stickiness" of your message.
Align your distinction with the impact your buyers want to create.
Read More » (PDF Document)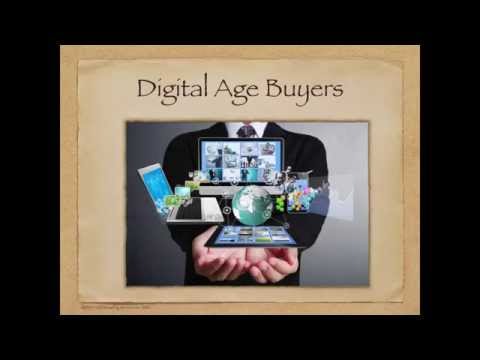 Strategy Series
Story Matters™

Keynote
3-hour keynote speech that introduces the audience to the influential power they possess when they can tell their story through the lens of their audience.
Read More » (PDF Document)
Seven Sales Traps™
(and how to avoid them)
1-day workshop / webinar series
A look into the most common pitfalls sales professionals encounter as they lead their buyers through a sales process.
Read More » (PDF Document)
Nail It! Seven Step win strategy™

1-day workshop
Designed to move current sales opportunities to a successful completion through the development and execution of a superior win strategy.
Read More » (PDF Document)
Coaching-Change Happens Here!™

1-Day Coach the coach workshop
Designed to assist sales managers with a critical element of successful leadership. You learn a coaching process that helps you identify coaching opportunities and prescribe corrective actions.
Read More » (PDF Document)
The Missing Link!™

1-Day workshop
Where messaging meets methodology. A closer look at how messaging plays a critical role in every step of the sales process. Designed to create better customer conversations through compelling messages that support each stage of your sales cycle.
Read More » (PDF Document)