Victory
Impact to Expect
Improve Sales Performance
Shortened sales cycles
Stronger buyer relationships
Less sales turnover
Higher profit margins
Greater Market Share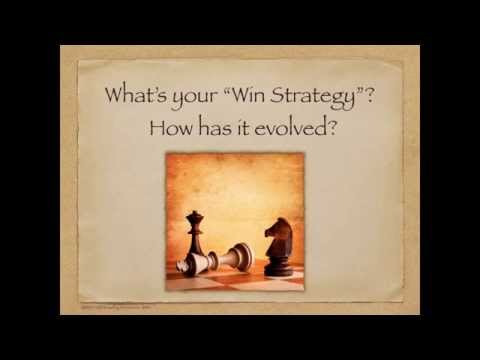 What is It?
Field Branding is the process of creating sales content designed to support face-to-face conversations. The goal of field branding picks up where your corporate branding strategies leave-off. Greater emphasis is placed on the "story being told" by all of your customer facing employees. Messages that support buyer conversations are designed for the spoken word. Through this process you weave together a story that is buyer-focused. This outside-in style of message creation and delivery insures your buyer finds greater relevance in the "story" you tell. Companies must support these buyer conversations or risk losing control over their brand.
What's Different?
What is different about "Field Branding" vs "Traditional Corporate Branding", is how the message content is filtered through the lens of your buyer. While the objective of your corporate branding strategy is to create awareness in your market so potential buyers know who you are, the objective in a sales engagement is to win the sale. Once suspects become prospects the sales messages must align with the new objective of turning prospects into customers. The message about you must be translated into a story about them.
Why Now?
Your buyers want more from you than a product pitch. They do not need to hear your story if it is readily available to them through the web. With all the choices they have, their decisions to buy often are put on-hold or are based on price alone. Companies leverage DNA's programs to arm their sales professionals with a different story. They package new insights focused on the buyers' story. It's a story filled with the day-to-day drama that plays out in your buyers' world. It speaks to the changes in their business environment and what is being done or could be done to create impact. Marketing needs to deploy a new process to create content that is quickly adopted by your sale force and capable of changing buyer perceptions to favor you. When buyers see and hear their own story being told, amazing dynamics begin to engage. Your buyers view you as more consultative and therefore more committed to their success. They are less resistant to move forward. The value of the solution is more readily understood. You no longer force your buyers to translate your story into theirs because your field sales force is now speaking their language. Companies come to DNA Field Branding Services to enhance their branding strategies with field branding initiatives. You learn a new process for developing message content and how to structure and package that content in its most compelling way. Companies have seen their win ratios double when they are able to connect to their buyers through the spoken word.